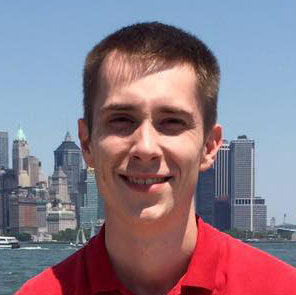 Karol Grülling
iOS coder / developer
---
Cocoa, MVC, JSON, XML, SOAP, REST… and many more.
- Code Lines Every Day -
---
My Projects
---
Dohliadač
Dohliadac is a sale price search engine which allows visitors to browse through product discounts in 18 retail chains that operate in Slovakia. With this app they can browse and search between them, see all the current discount catalogues or add products into shopping list that shows how much money was saved. Products can be set as watched so the app is able to inform every time they go on sale. Map feature shows locations of all the stores with ability to navigate to them or get a taxi by deeplinking into Uber app.

REST API secure communication by two-legged OAUTH 2.0. Push notifications, Uber SDK and deeplinking.
---
Kontrafakt
App developed for the most legendary Slovak hip hop group Kontrafakt which serves as its social media hub displaying shared content from several different social media sites. Allows its fans to ask questions directly or purchase merchandise from its shop section. Music player offers whole discography and handy controls situated in menu allow to browse through app and control the music seamlessly.

Application implements Facebook and Instagram SDKs and uses JSON REST API communication.
---
Footshop
Footshop is the most famous sneaker shop in Czech republic. This notification driven app informs about upcomming sneaker releases together with ability to purchase directly from it. User accounts can be created, sneaker size and gender can be set, so the app can offer those that are available and relevant.

Push notifications, REST webservice communication, Facebook SDK.
---
Refresher
Content consumer app for the biggest lifestyle magazine in Slovakia. Allows you to browse, search and read all the articles, comment on them, or store them as favorite so they are available also while you are offline. By following particular hashtags or categories you will get custom tailored feed of articles just for you. Every time new article is published you receive push notification.

REST API communication, Facebook SDK, Push notifications.
---
Simply raw
With Simply Raw you can prepare your all week food diary within five minutes. Browse through hundreds of carefully chosen Raw recipes or let application pick the ones you can prepare at home by entering ingredients you own at the moment.

Do you miss something? Add missing ingredients into handy shopping list which you carry all time in your iPhone! Simply Raw is just the best choice for everyone who wants to make something for his own good!

Application implements Parse framework.

---
PAY.
PAY. is an application developed for clothing brand PAY. clothing. Users are able to take photos or choose some from their existing library and upgrade them with filters and with the PAY. logo.

There are various logos available which can be inserted into any photo. They can be placed anywhere, rotated, enlarged and reduced by pinching your fingers and highlighted or dimmed by swiping your finger from left to right on a photo. Photos can be opened directly in Instagram for additional enhancements, or shared directly there, on Twitter or on Facebook.

Application implements GPUImage OpenGL image processing framework.
---
90bpm.sk
Developed for music and lifestyle web portal - www.90bpm.sk, offers direct access to site's news stream and all of its content from social networks with full social capabilities (liking, sharing, favoriting, retweeting).

Articles can be stored into Core Data database so they will be accessible also offline.

XML based webservice communication, Facebook SDK, Twitter SDK.
---
Biela noc 2014
Application developed for the biggest and most visited contemporary art festival in Slovakia - Biela Noc (White Night). Provides summary information about the festival together with list of artists, dictionary of artistic terms and map which serves as festival navigation guide.

Fireworks feature allowed thousands of users to fire more than 80 000 "rocket messages" in a form of digital fireworks which were projected on the huge canvas situated on the Main Street in Kosice. Multimedia feature implements VIMEO API for obtaining videos from Biela Noc channel.

Application implements Facebook's POP framework. Uses JSON based communication.
---
---
Košice - Západ
Application developed for citizens of Kosice - Zapad district. Offers latest district's news together with information about every district's deputy.

Users are able to create photo reports which can be sent directly to mayor. Map feature shows locations of district's hospitals, police stations, drug stores and mayors office.

Uses JSON based communication with REST webservice.
---
Fitmee
Fitmee allows user to track daily training performance which can be synchronised with web application. After synchronisation application provides information about progress in comparison to previous day.

History offers possibility to see training records from past. Application was developed as multilingual, supporting English and Slovak language.

JSON based REST webservice communication.
---
Asistentka BEKO
iPad application developed as an outsourcing for Brand New s.r.o. Used by sales representatives of company BEKO for planning and reporting business visits. After authentication with QR code offers access to daily plan with ability to record product counts and describe particular situation by photography and text.

Allows user to add custom visits or custom photo/text notes for any desired visit. For each day application generates report which is sent to web application. In case when there is no internet connection available, reports are stored and synchronized later.

JSON based REST webservice communication, ZXing OR reader library.
---
---
---
---
---
Designed and developed by Martin Koniar